Mother's Day is a special day for all of us! We get to honor that special person that brought us into the world. We have all types of Flowers and Gifts that will help that smile come out on any Mother!

---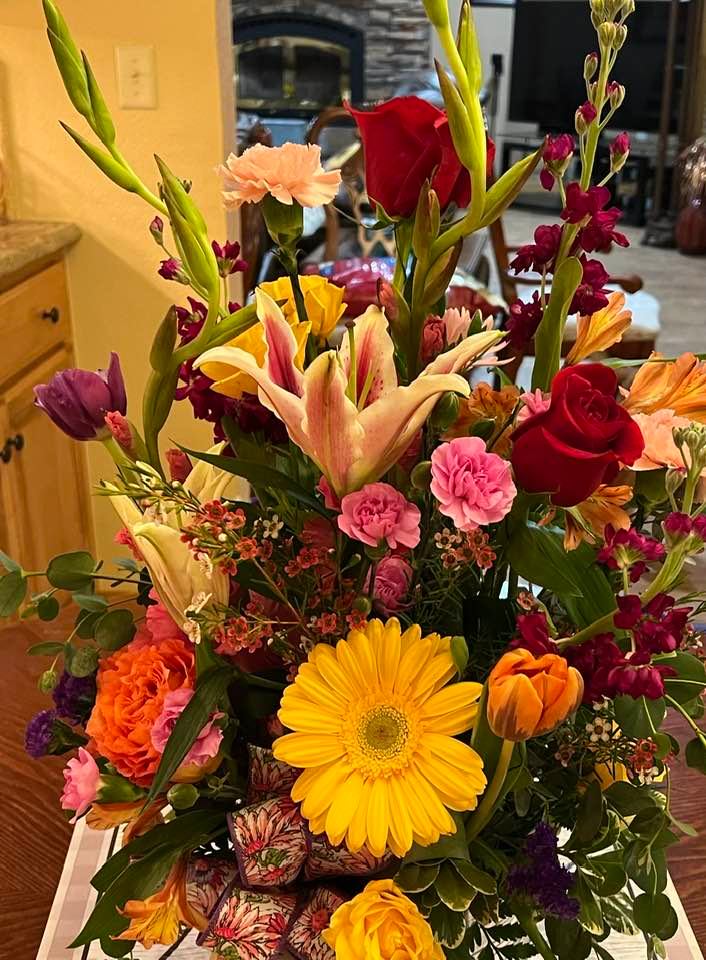 Beautiful Mother's Day Floral Arrangement
Windchimes are always a great Gift. It's just a soothing sound that reassures us all that nature is letting us know how wind can provide some wonderful music to our ears. We have several different windchimes available for your choice. Either call or stop in and pick the one that feel will make that perfect gift for Mother's Day or any occasion. Click HERE to see our selections.
---
Fresh Flowers are ALWAYS a great gift!! Mother's really appreciate nature and all the beauty it presents us. 
---
Who doesn't love Bears!?!?
---
Accessories are always welcomed into the home on Mother's Day!