Valentine's Day Flowers bring so much joy to the recipient. It just says "I Love You" in so many wonderful and beautiful ways. That smile you receive when you see that special person in your life just beaming with happiness is worth so many wonderful memories.
Be sure to order early so we are able to help you fulfill that wonderful moment to your special person!
Valentine's Day is coming!! Don't Forget to Order Ahead of Time!
---
# 3 - Mix - Roses and Flowers
# 4 - Half Dozen Pink Roses in Vase
---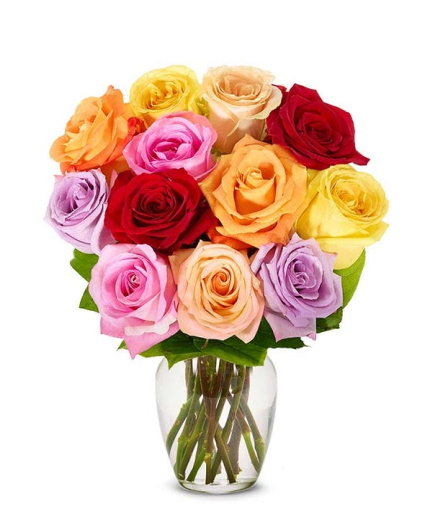 # 5 - Mix Dozen Colorful Roses
# 6 - Half a Dozen Pink Roses and Mixed Flowers
---
We are doing our best to be sure we fulfill your flower orders as similar as you see in our pictures. Due to so many supply chain issues, we are sometimes limited as to the colors, vases, styles, ribbons, etc. of an order. Even flower colors can be difficult to obtain. We will do our best to be sure you and that special person are happy with what they receive.
We just can't always guarantee an "exact" arrangement, per our pictures.
Thanks for your understanding!